Hello, and welcome to my site!! I'm so glad you're here!!
The Salvation Army in Quincy, IL, invited me to be a part of Unmasking The Singer with the competition held last week.  It was an honor to be a part of this.  The whole point of the event was to raise awareness and "unmask" a problem in our communities:  Homelessness. 
The Quincy Area Command serves Adams, Pike, and Brown Counties in Illinois and Marion, Ralls, Lewis, Shelby, and Monroe Counties in Missouri. 
While the performance competition is over, the fundraising has just begun! All seven of us contestants will continue to raise funds for the Salvation Army through May 7.  All online fundraising will stop at midnight on Sunday, May 7.  The Top Fundraising Award winner will be presented during the week of May 8.  Money will be counted until Midnight Sunday, May 7th. 
I had the privilege of being the PIG! 💗🐽 If you'd like to make a contribution, THANK YOU in advance!!
 https://secure.givelively.org/teams/the-salvation-army-usa-central-territory/unmasking-the-singer-2023/umts-mascots-23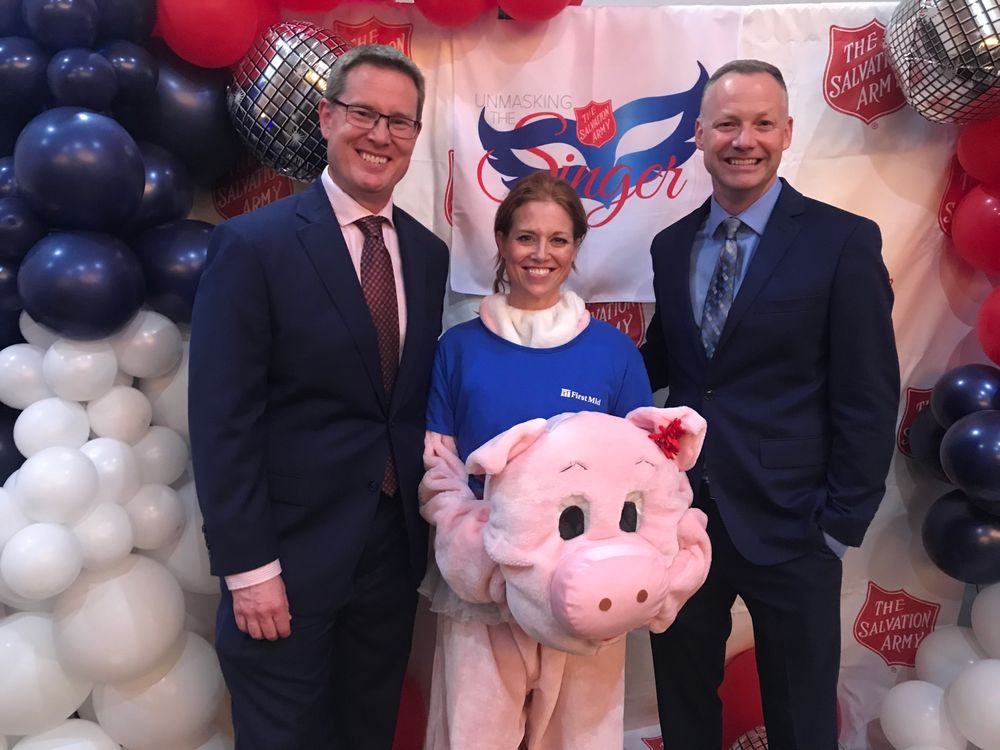 Check out a YouTube recap of the live show on April 28th!